VibroBLAST Air system
Automatic powder removal for plastic and metal
VibroBLAST Air is the perfect 2-in-1 automatic depowdering and pre-finish tool for powder-bed additive manufacturing systems, the result of 8 years of research in close collaboration with sandblasting and air aspiration/filtration specialists.
Thanks to a patent pending process that combines sand/shot blasting and vibratory finishing, VibroBLAST Air automatically depowders plastic parts manufactured with Selective Laser Sintering 3D printers / Multi Jet Fusion (HP), or metal parts made with DMLS® and SLM® systems.
VBA-DP-120-SN-EX
120 liters VibroBLAST system with Atex filter aspirator.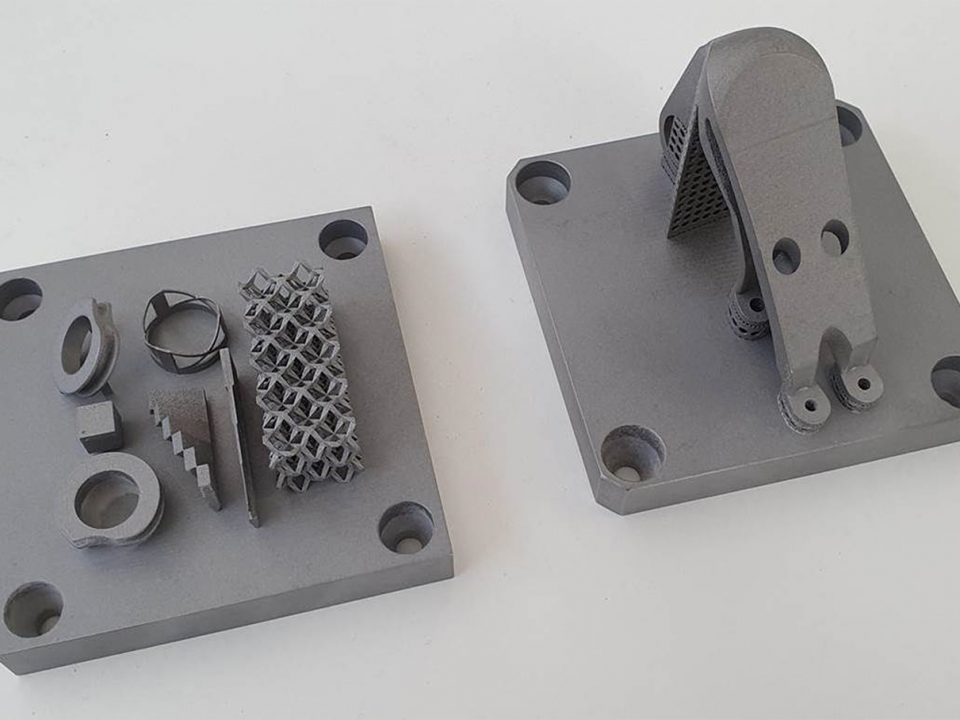 Metal part sample
SLM 3D printed part, courtesy of HALL 32 (France). Complex shapes and surfaces perfectly depowdered.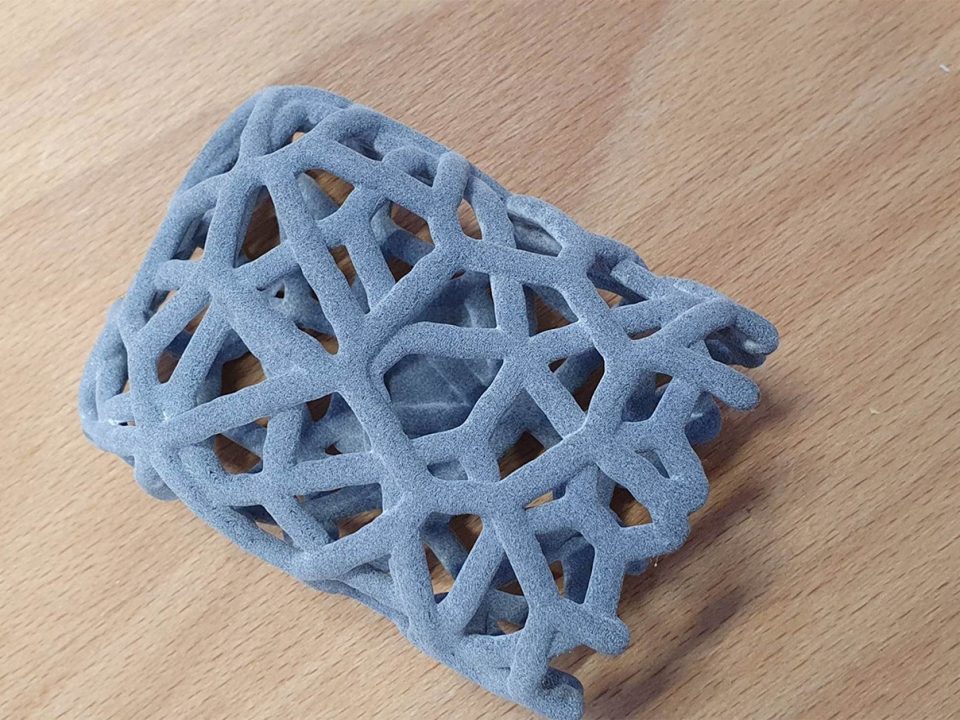 Nylon 12 lattice part sample
SLS/MJF 3D printed part, courtesy of HALL 32 (France). PA12 powder is perfectly removed from the lattice structure.
Your parts are
in good hands
Different from everything else
What sets apart the VibroBLAST Air system from the many rotative sandblasting tools out there on the market?
While both feature automatic depowdering of the parts, the VibroBLAST Air uses "elastic" vibratory finishing media both as shock-absorber and as a three-dimensional movement vector for the 3d printed parts, exposing them to the blasting nozzles multiple times with always different angles.
Hence, compared to rotational blasters, the VibroBLAST Air is by its own nature much more delicate in the way it handles the 3D printed parts.
And of course, the elastic media also perform a soft abrasion action on the parts, something out of the scope of the traditional blasters, automatic or manual.
Contamination prevention
The PCCP versions of the system (Contamination Prevention, patent-pending) allow the cleaning of the parts by using the very same material of the printed objects (e.g. Nylon 12) as blasting media, so as to avoid even the minimal risk to "pollute" the parts.
To better illustrate the results that you can expect from a VibroBLAST Air system, we made this practical before/after comparison on parts manufactured in Nylon 12 on a SLS® 3D printer.
The VibroBLAST Air system is also at the heart of the all-in-one DCK solutions (Decaking, depowdering, pre-finish, powder sieving and recovery + mixing). Specifically developed for SLS® and MJF® systems, the DCK series is perfect for mid to high prodoctivity A.M. environments. [link]
VBA-DP-025: 25 liters
VBA-DP-050-SN: 50 liters
VBA-DP-120-SN: 120 liters
VBA-PCCP-050-SN: 50 liters, Contamination Prevention
VBA-PCCP-0120-SN: 120 liters, Contamination Prevention
Plug and play: you only need 6 bar compressed air, and start processing your parts
Siemens PLC control: Easy to use, with editable parameters
Anti-static system (for polymers)
PCCP versions