With an academic and professional background spanning from electronics and mechanical design to software development and product management, we found our ideal environment in additive manufacturing in 2012.
We were part of Norge Systems, the UK-based startup that developed the Ice 9 SLS® 3D printer; afterward, we worked in one of the leading European 3D printing systems manufacturing companies for six years, refining and extending our R&D know-how, market insights, and in-the-field experience in training and customer support.
Spengler is the natural next step in our evolution. And starting in September 2021, we are now proudly part of (and an exclusive reseller for) the IntegrAM family.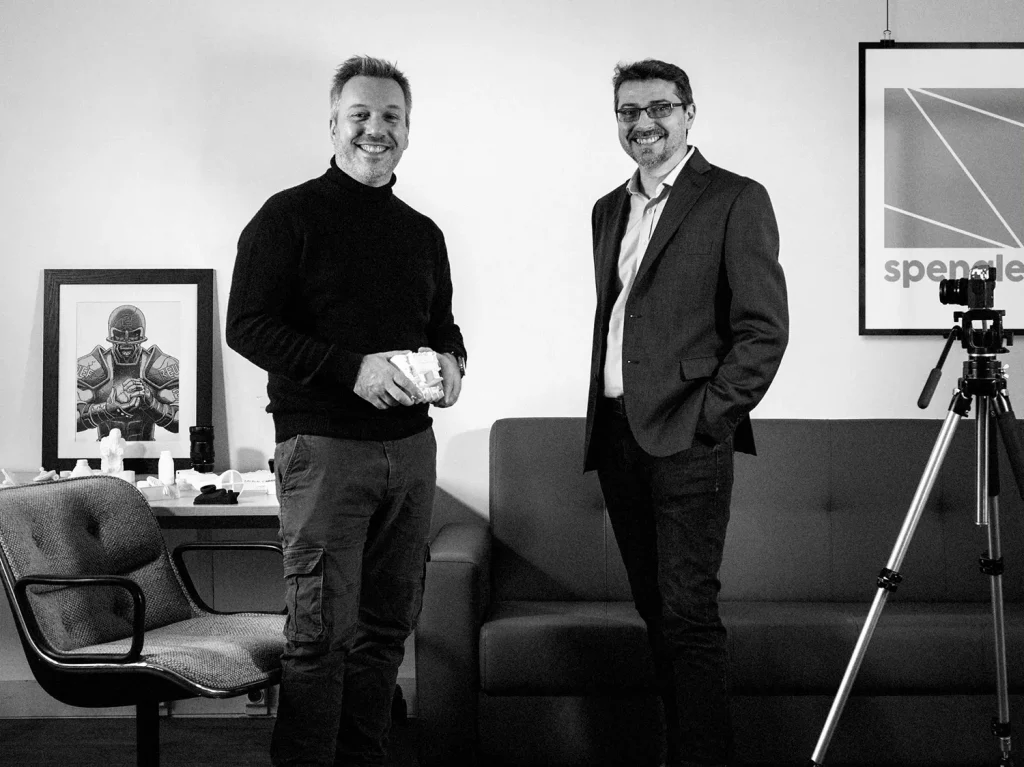 Stefano Rebecchi and Alessandro Facchini, left to right.
Born in 2021, the purpose of IntegrAM is to bring integrated pre/post-processing A.M. tools and top-notch consultancy services to professionals and industrial firms operating in the most diverse fields.
With successful post-processing tools installations in France [Hall 32, Safrane] and Italy [Università di Pavia], IntegrAM is already starting to build its own pedigree and reputation in the A.M. industry.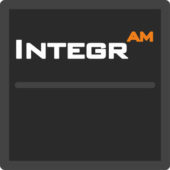 ROLLWASCH
Rollwasch is an Italian company established in 1950, specializing in mass surfaces treatment, like vibratory finishing, robotic finishing, and barrelling. Rollwasch manufactures machines and barrelling plants, as well as wastewater treatments plants and centrifugal force filters.
https://www.rollwasch.it

TECHNO SURFACE
As experts in surface treatments, Techno Surface gained significant experience over the past 30 years by coming into contact with many heterogeneous applications and solutions. Based in Italy, they collaborate with global partners, suppliers, and collaborators. Their vision is to offer sustainable, competitive, efficient, industry 4.0-oriented solutions.
https://technosurface.it/