TAILOR-MADE
OPERATIONAL TRAININGS
Our multi-year experience in open SLS® systems makes us capable of delivering advanced training sessions to you and your team, on-site or remotely, to help you understand how to get the most out of your 3D printer.
We will cover topics  like (but not limited to):
Precise thermal adjustments
Laser power management
Infills and outlines
Materials peculiarities
Parts orientation and positioning
We've helped many customers succeed, and we are sure we can help you in getting the most out of your additive manufacturing system!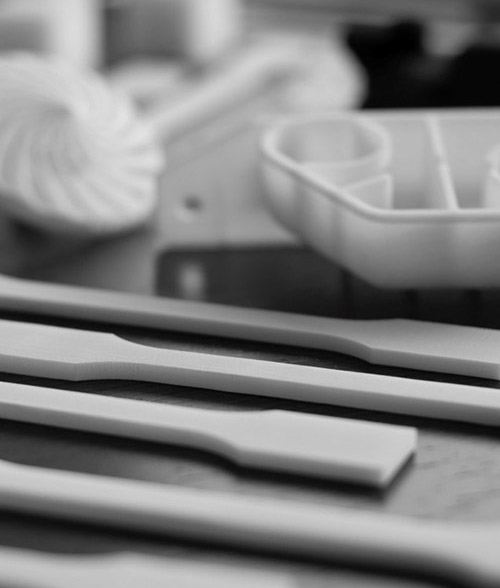 DEDICATED SUPPORT FOR
APPLICATION ENGINEERING
Have the tool but struggling to get the printed part exactly as you designed it?
This can happen for many reasons. The design itself might not be suitable for A.M., or the part orientation in your build could be wrong. The choice of the material can affect the results, too!
Are you fully exploiting your 3D printer's potential?
Remember that additive manufacturing gives you many more design options than tooling. But at the same time, it has its limitations: if you struggle to get that H7 ISO tolerance out of your FDM or SLS printer, that's not surprising.
Our application engineering support service is explicitly meant to help you overcome all those obstacles, and to let your project come to life in the shortest amount of time, and consistent with your original idea.